[ad_1]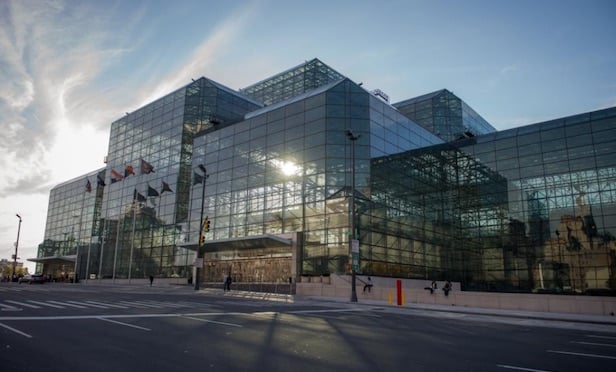 NEW YORK CITY—The New York Power Authority has selected Siemens to design and install a 1.4 megawatt solar energy system on the green rooftop of the Jacob K. Javits Convention Center. As reported in GlobeSt.com, competitive bids were sought in the summer of 2018. Construction is expected to begin in early 2020.
The complex is located close to Hudson Yards, at Eleventh Avenue, stretching from W. 34th to W. 40th streets. New York City's largest rooftop solar generation project will involve creating and installing more than 4,000 solar panels. They will be placed over the HVAC units on the massive, 17-story structure's 6.75-acre green roof.
Siemens, a US subsidiary of Siemens AG, is a technology company and infrastructure provider with nearly 4,000 employees across New York State. It will now begin final designs and permitting for the project. The sustainable energy system will offset the building's electric requirements and support Governor Andrew M. Cuomo's Green New Deal, a plan for 100% carbon-free electricity in New York by 2040.
"New York State is leading the nation in advancing bold actions for a cleaner, greener energy system that also spurs economic growth," says Governor Cuomo. "Installing solar technology on the roof of the busiest convention center in the US sets an industry standard for venues throughout New York and across the nation on how best to embrace renewable energy."
The New York Power Authority is leading the project. The plan's goals are to help the state reach carbon neutrality and to provide clean energy and jobs. It is projected to offset more than 1.3 million pounds of carbon emissions each year. This is equivalent to removing 262 cars from the road.
Siemens has been a partner with the Javits Center since its construction in 1986. The company has provided building automation, fire safety and security technology. It will own, maintain and operate the solar array. The New York Power Authority will purchase the energy produced from the solar array and in turn sell it to the Javits Center through a back-to-back power purchase agreement.
[ad_2]

Source link