[ad_1]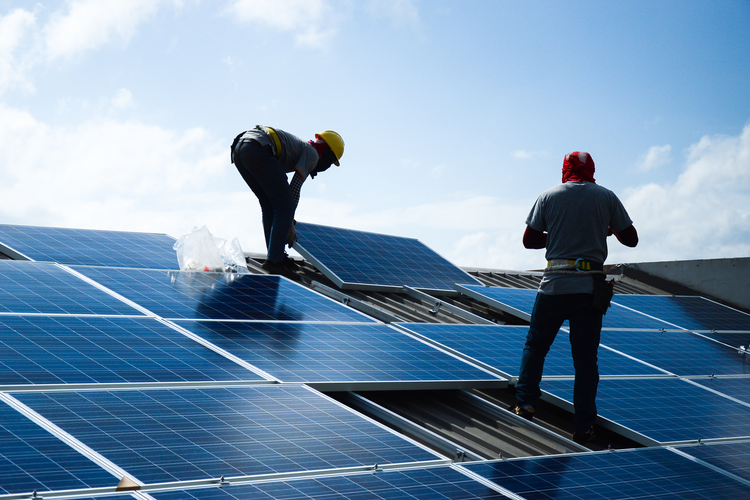 Over the past several years, solar power technology has advanced significantly while also becoming less expensive. Getting panels installed is an excellent way for homes and businesses alike to generate electricity without negatively impacting the environment; photovoltaic (PV) solar panels, in particular, have become extremely popular.
Unfortunately, a bad installation is all it takes to turn your solar panel experience into an expensive nightmare. Homeowners are often left paying the price for repairs and services, installation teams' reputations suffer, and the solar community as a whole ends up looking untrustworthy.
Common Issues and Solutions
There are several key areas that solar panel providers should focus on when installing residential solar panels, including:
Roof assessments
Rushed, inaccurate installation
Interrupting roof water flow
Not keeping up with regular maintenance and inspections
Roof Assessments
The roof deck and frame structure should be inspected by a qualified engineer before committing to a solar installation. Preexisting roof problems can wreak havoc on the solar panel installation process. Roof assessments should explore the following areas:
Many residential roofs cannot tolerate the weight of a solar array, as the majority is not designed to support heavy loads.
Older roofs may sustain damage from the foot traffic during solar panel installation and maintenance.
Older or damaged roof sheathing probably won't be strong enough to withstand the additional weight of shingles and solar arrays.
Mounting solar panels often requires that several penetrations be made in the roof, which hurts the structural integrity of the roof.
These challenges can often be addressed with modifications to the roofing infrastructure, but only if they are identified in advance of installation.
Rushed, Inaccurate Installation
Solar panel installation takes an experienced and well-trained team that understands any potential challenges and knows how panels should be attached to a variety of homes. Make sure your installation team is intimately familiar with all best practices in installation methods, and that they know how to adjust these processes to avoid damage and ensure an optimal installation.
Proper knowledge and training in wire management will be especially essential to proper panel installation. Best practices include:
Wires must be run with specific processes in mind. Avoid sharp corners, minimize direct exposure to sunlight, keep away from excessive bending, and avoid other damage or wear to insulation and conductors.
Wires must be bundled and clearly labeled. They need to be easily identifiable for future maintenance or in case of emergencies. Wires should also be secured with quality, proper components or fasteners to avoid accidents or injuries.
Panels should be oriented toward either the south or the west to maximize sunlight exposure.
Solar panels tend to work best in cool environments, so cool membranes are ideal.
Interrupting Roof Water Flow
When solar panels are installed without accounting for water flow, it's not uncommon for racks and wiring to disrupt the flow of water and prevent proper drainage. Since repairing a roof can wind up being much more difficult with solar panels than without, the following should be kept in mind at all times to avoid future maintenance problems for the panels and the roof itself:
Disruptions in water flow can easily force water upwards or cause it to pool rather than letting it drain down, resulting in leakage problems.
Ballast material can escape and clog drains.
Not Keeping Up With Regular Maintenance and Inspections
For most buyers, the return on investment that solar panels offer acts as a driving force to purchase, but your clients won't see that return if you don't keep up with maintenance and inspections. Regular, consistent maintenance and inspections help keep small problems from turning into massive ones.
To address this problem, consider offering regular preventative maintenance services to package with your installation. This not only offers you an additional revenue stream, but helps you to maintain your brand by ensuring the longest possible life out of the products you have installed.
If panels are covered in layers of dust and debris or sitting in a pool of stagnant water, they won't operate properly. This means residential clients won't save money on electricity costs and will rack up additional expenses for repairs.
Countless other roofing issues can arise due to solar panel installations. As installers work to develop new mounting methods, the roofing system should always remain a primary consideration.
Solar panels are a great way for homeowners and businesses to save money over the long-term, but they won't do you much good if they sit in disrepair or aren't installed properly. Ensuring that installation is clean and stands up to the highest standards possible can help you to reinforce your brand and maintain a positive reputation with your clients and your community.
Image Credit: lalanta71 / Shutterstock.com
Related
[ad_2]

Source link